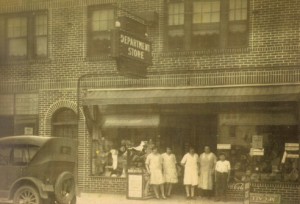 I worked in my family's retail childrenswear business from early childhood and many adult years, wrote about it in one of my three family business plays, and tap into my experiences, as well as much that I've learned through the years as director of the UMass Family Business Center whenever I work with families in business.
Every family business is unique, but there's probably nothing you could tell me that I haven't heard in some slight variation. I find working with business families endless intriguing, and each consultation is customized to help you with what, in particular, is bugging you, stopping you from progressing, causing you stress with your family at work, and limiting what your family can do together to be successful and satisfied.
Whether you're in the throes of management or ownership succession, the many aspects estate planning, building a well functioning sibling or cousin team, trying to turn your safety net into a meritocracy, figuring out how to hear and be heard, feeling your way through a difficult decision, or simply suffering from things being not good enough, I can help.
Why not get in touch with me, so we can talk more about making your family business an improved version of what you have now?
Call at (413) 545-4545 or email me at Ira at IraBryck dot com  I look forward to spending some time discussing how I might be helpful.
thanks! Ira Bryck