Ira speaks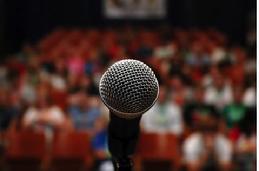 Ira interviewed on Paul Critchley's podcast (his day job is he's an expert and consultant in lean)
Consider this presentation for your industry association gathering:
Second Best Practices: Get 80% of the Benefit of So-Called Best Practices, Which You Think You Don't Have Time For
For most leaders in a small business, the selling, making and delivering of solutions to their customers takes most of their bandwidth. It's a good theory to sharpen the axe, but how about right after you cut down this tree?  (You promised it would be done by end of business Tuesday!)
So the best practices (ie: objective boards, succession plans, sound governance and policies, etc) are often kicked down the road. You know they need doing, but you'll wait till you have time to do it perfectly.
But until that day arrives, might good enough suffice? Come discover the whys and hows of improving your company in ways that might only be at 80%, but then you'll evolve it, and the finished product will be more customized for you, and as simple and effective  as needed.
Through relevant content and vigorous discussion, we will inform and inspire you to achieve stronger governance, strategy and communication tools, putting you onto a solid path for more and better.
Presented by Ira Bryck, accomplished coach and facilitator, who's been helping business leaders improve and grow for 25 years. Ira is founding director of the Family Business Center of Pioneer Valley, and still provides educational value for that membership. He runs the Impact Peer Advisory Group, and coaches with the management training company Giombetti Associates. He also hosts the Western Mass Business Show on WHMP, Northampton radio; has created cartoons, live theater, innovative methods for business retreats, and a family business advice column; volunteers to interview applicants to an inner city accelerator, and helps 3rd graders to increase their storytelling skills, collaboration, and film appreciation.
Interested in talking more? me too!  —Ira Bryck