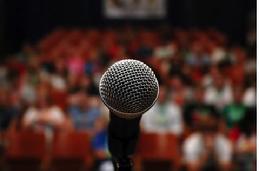 Most of my current engagements are private, working with families, or speaking to specific audiences. I will post any public talks here, as they are scheduled.
But you can also see here a few recordings you might find informative and helpful.
Let's talk about how I might be a presenter for your trade group or business organization.
Thanks! —Ira Bryck
my weekly radio show on WHMP Northampton: http://whmp.com/podcasts/shows/taking-care-of-business/
Ira Bryck interviewed by Amherst, Mass street celebrity, Motown Benny, the bucket man
Ira Bryck interviewed by Chip Harrington, host of "Our Town" on Ludlow, Mass community tv
Ira Bryck interview Ina and Ronnie Denburg, about their product and co-preneurship
video commercial of Perils of Pauline's Family Business © Ira Bryck , performed in Mexico
Perils of Pauline's Family Business © Ira Bryck ,, performed at the family business center in Oshkosh, Wisconsin
Tough Nut to Crack, © Ira Bryck performed for Chamber of Commerce of the Berkshires
Ira Bryck interviews Presidents George Washington and Abraham Lincoln